The 2022 Subaru Love Promise Customer and Community Commitment Award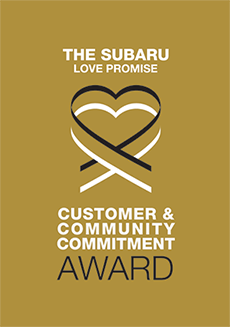 We've been nationally recognized for our dedication to our customers, our community, and the Subaru Love Promise.
We're honored to receive the 2022 Subaru Love Promise Customer and Community Commitment Award. This award nationally recognizes elite Subaru retailers who provide an exceptional customer experience at every interaction with Subaru. These retailers have also demonstrated an outstanding commitment to supporting passions and causes in their local communities in important areas such as the environment, community, health, education, and pets.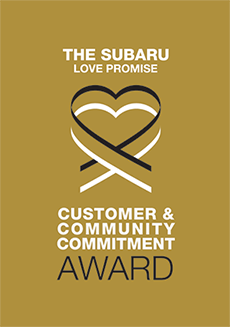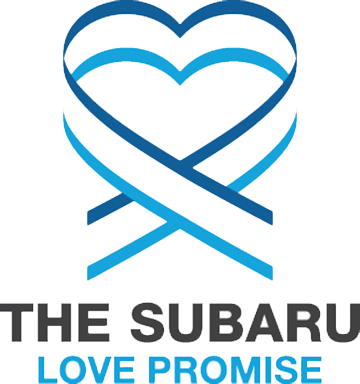 What is the Subaru Love Promise?
Subaru and our retailers believe in making the world a better place and the Subaru Love Promise is our vision of respecting all people. This is our commitment to show love and respect to our customers and to work to make a positive impact in the world.
How is R & G Subaru dedicated locally to the Love Promise?
Our Love Promise can be seen in various partnerships with local charities and non-profits. We're grateful for the opportunity, not only to be a part of our community, but to serve it as well.
Love Promise Stories from R & G Subaru
Subaru and R & G Subaru believe in making a positive impact on the communities in which we live and work. We uphold that belief through our Love Promise Community Commitment. Every month, we select inspiring stories from customers and partners from around our area who strive to support our collective commitment and feature them here
Lincoln feels the love! - Daniel M
The Lincoln Education Center Early Childhood programs felt the love! As part of the "Share the Love" campaign, R&G Subaru donated $24,000 to the Lincoln Education Center and Detroit Lakes Public Schools. "We are so honored to have received this generous donation," said Community Education Director Dan McGonigle. "Drew (Larson) and Matt (Field) are such a vital asset to our community. We appreciate them thinking of us." McGonigle said that preliminary plans for the monies will be to provide a mobility swing for our special education students, as well as some additional toys and equipment to benefit and promote learning amongst the three and four year olds at Lincoln. "This donation will go a long way towards impacting our students and community." Thanks again to the owners and staff at R&G Subaru! Over the past 13 years, the Subaru 'Share the Love Event,' Subaru of America, Inc. and its participating dealers have donated more than $200 million to charity.
---
ABOVE & BEYOND - Becker County S
"Drew, I want to sincerely thank you for your assistance with locating the missing elderly man from Ogema area. You went above and beyond and this person was found safely with your help. This was greatly appreciated by his family and our staff. Sincerely, Todd & Staff" Becker County Sheriffs Department R&G Subaru was contacted by the Becker County Sheriffs Department first thing in the morning with the report of a missing elderly man. With the help of the Subaru Starlink Program, R&G Subaru was able to assist the Becker County Sheriffs in locating the missing elderly man. He was located roughly 400 miles from home in a snow filled ditch on a less traveled road near the international border. The elderly man had been stuck through the night until he was found by 11am. The Becker County Sheriffs contacted the law enforcement in the area he was located. Upon arrival they were able to assist the elderly man and get him the medical attention needed, he was then reunited safely with his family. A special thanks to the Becker County Sheriffs Department, Local Law Enforcement, R&G Subaru, and the Subaru Starlink Team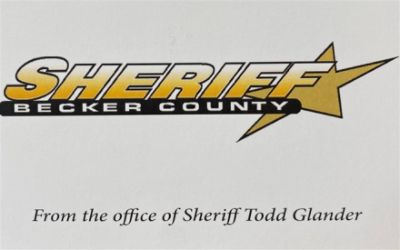 ---
Heart of Dixie - Lori T
Dixie was transferred to the Humane Society of the Lakes from Heartland Animal Rescue in Brainerd, Minnesota. Dixie was an incredibly shy dog that needed to be carried outside for the first few days as she was too scared to walk on her own. Dixie soon became friends with another dog in the shelter named Sally. Sally helped build Dixie's confidence through play. A wonderful couple stopped at the shelter in search for a medium sized dog. Dixie was timid at first. We brought her out into the yard and she surprised us. She was so curious that she came up to the couple to greet and sniff them! The couple submitted an application and came in to visit with Dixie again. They mentioned that they had a dog with a similar background and felt that they could help her through her shyness and give her a home. Dixie had finally found her furrever home. Sometimes all it takes is the right family to come through our doors to find their perfect companion! Thank you to Subaru for having the Make a Dog's Day event to showcase all of our furry friends looking for a family of their own and a place to call home.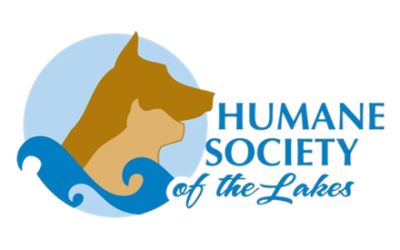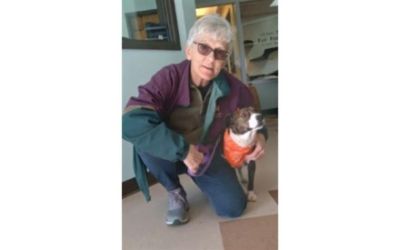 ---
Fire Calendar - Ryan S
R&G Subaru of Detroit Lakes helped sponsor an Ad in our Annual Fire Calendar. We distribute calendars to all the elementary schools and business that supported the calendar. The calendar has tips for Fire Safety for the students and the community. It was great working with Drew. We appreciate the support of the Fire Department and in the community.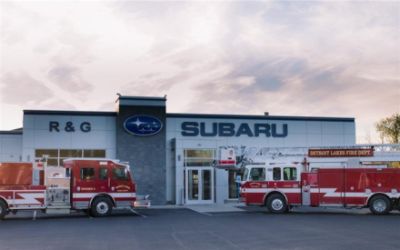 ---
R&G Subaru Adopt A Classroom 2021 - Drew L
"R&G Subaru- Thank you SO MUCH for adopting our classroom and generously donating $500 to us! We were able to get some amazing things with your donation. Our class wanted to write "Thank Yous" and draw pictures of the items we were able to get. These items include Floor Chairs, new games for our collection, Crayons, Markers and Colored pencils that allow us to celebrate the diversity of our community and world, and tons of fantastic books! We haven't received all of our items yet, but I will include stock photos of our items so you can see exactly how you helped us! Again, we are so appreciative of the fact that you chose us! Thank you for making an amazing impact in our classroom!" Thank you so much! -Mark Whiting 3rd Grade @ Rossman Elementary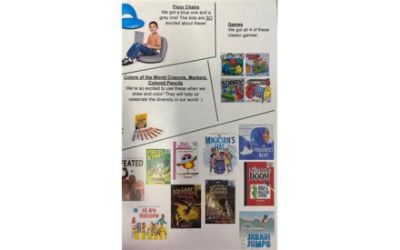 ---
Subaru Share the Love Event - Alyssa H
The most recent Subaru Share the Love event held at R & G Subaru of Detroit Lakes, MN, was a tremendous success! Raising over $20,000 for the Boys & Girls Club of Detroit Lakes, R & G Subaru proved their commitment to providing every opportunity for this community's youth to have GREAT FUTURES! Funds raised from this event directly support the year round programming offered for hundreds of local youth at the Detroit Lakes Boys & Girls Club. These dollars make it possible for children to have consistent mentorship while experiencing rich learning opportunities that spark curiosity, encourage healthy lifestyles, support academic success, and foster the growth of good character and leadership skills.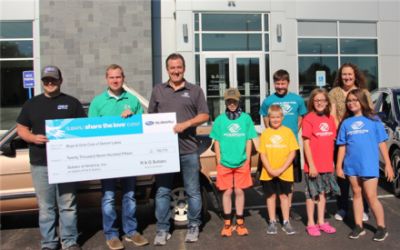 ---
#SubaruLovesPets Month 2020 benefits HSL - Alissa M
Juniper is one of 30 animals that were adopted at the Humane Society of the Lakes in the month of October 2020 as part of #SubaruLovesPets Month. In all, $3,000 was donated to the shelter, which will be used to help pay for operational and veterinary care expenses. Juniper came to the Humane Society of the Lakes with her 9 littermates in a transfer from another shelter in the region that was overcapacity. Many in her litter had medical needs due to lack of nutrition and health care in their mother's pregnancy and their first weeks of life. Juniper's new family reports: "We changed her name to Bella! She and her big brother Buck have become fast friends! They love to wrestle and play together. She is shy around strangers but that is just a part of her personality. She is very much a puppy and likes to jump and chew on things but she is going to be trained as we have trained our dogs in the past. She has been to the vet and doesn't have any health concerns at all! Bella is a sweet and loving little girl who has already stolen all of our hearts. The picture of her looking out the kitchen window is shortly after she learned to climb up the stairs (she was SO proud)." All month long, R&G Subaru partnered with the Humane Society of the Lakes to feature available dogs for adoption. Social media posts including those for Conrad and Gretchen (pictured here) alone generated over 6,000 views. They found their forever homes thanks in part to #SubaruLovesPets month!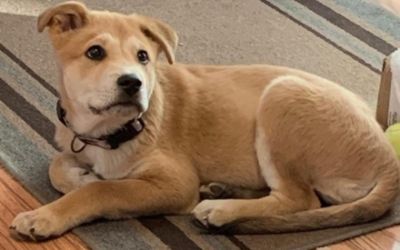 ---
Share the Love 2019 Humane Society of the Lakes - Alissa M
R&G Subaru's 2019 Share the Love event to benefit the Humane Society of the Lakes, a non-profit, no-kill animal shelter serving a rural area of Northwestern Minnesota, with a mission to provide services for abandoned, stray or unwanted animals while they await lifelong homes. In 2018, HSL helped 427 cats and dogs to have a second chance at life through adoption. HSL operates solely on community support and donations. In addition to supporting operational costs, this donation will allow HSL to provide medical care for special needs cases and will fund a significant number of spay and neuter surgeries for eligible cats and dogs at the shelter. Drew, Justin, and their crew at R&G Subaru continue to amaze us with their dedication to community causes. And the generosity of Subaru customers makes it all possible. On behalf of the animals we save, their adoptive families, and our board and staff, thank you!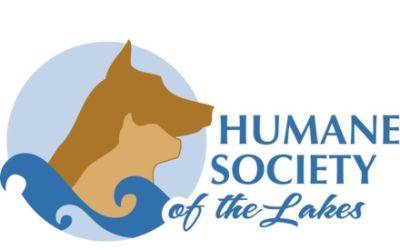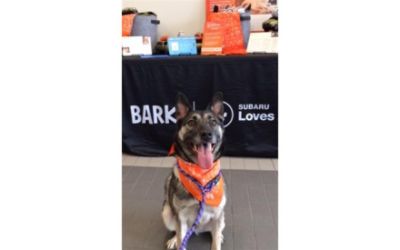 ---
Detroit Lakes Elementaries Get to Share the Love - Annmarie L
For the second year in a row, Detroit Lakes elementary school students and teachers are the fortunate recipients of R&G Subaru's "Share the Love" event. This year a donation, which was made through the Detroit Lakes Education Foundation, was awarded in the amount of $24,707.79. The donation will be shared equally by Rossman and Roosevelt schools in Detroit Lakes and will go towards the purchase of instructional supplies and resources, as well as equipment, that will be used by both classroom and specialist teachers. According to Rossman Principal, Jason Kuehn, "Many of the items provided by the donation would typically be items purchased by the teachers themselves." The elementary schools also benefited from R&G's 2017 Share the Love Event, receiving a donation last year of $20,030, bringing the two year grand total to $44,737.79. The ability to support the students and teachers in our community is attributed to R&G's staff and customers. $250 of each new vehicle sold during the Share the Love event in December, was contributed to the donation. Co-owners Drew Larson and Matt Field said, "Thanks to our loyal customers, together we raised a record amount and we are so proud of this wonderful community for coming together to help us make such a big impact!"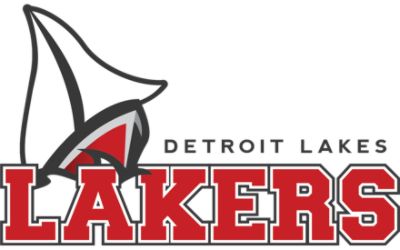 ---
#SubaruLovesToCare - Celeste L
In June 2018, as part of the national Subaru Loves to Care program, R&G Subaru worked with The Leukemia & Lymphoma Society to deliver blankets, cards of hope, and arts and crafts kits to customers who knew someone that was currently battling cancer. Drew Larson, as well as several employees of the R & G Dealership, participated in the campaign and represented the Subaru Love Promise. The blankets were given out to customers who were patients themselves or knew of someone diagnosed with blood cancer. It was then the responsibility of the customers to pass on the blankets to their friends and/or family who were currently in the hospital and needed some extra support. R& G's employees were thankful for the opportunity to connect with their local community and have a positive impact. The blankets, cards, and arts & crafts kits were handed out with a smile and created a lasting relationship between R & G Subaru and customers. Customers were also grateful to participate in the campaign and to pass on the blessings and thoughts of Subaru to patients.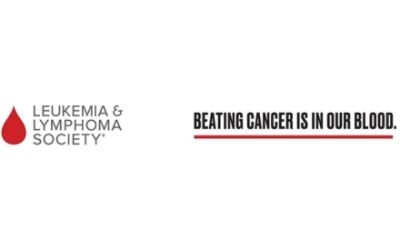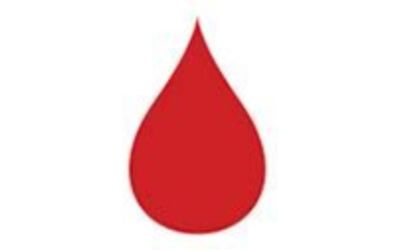 ---